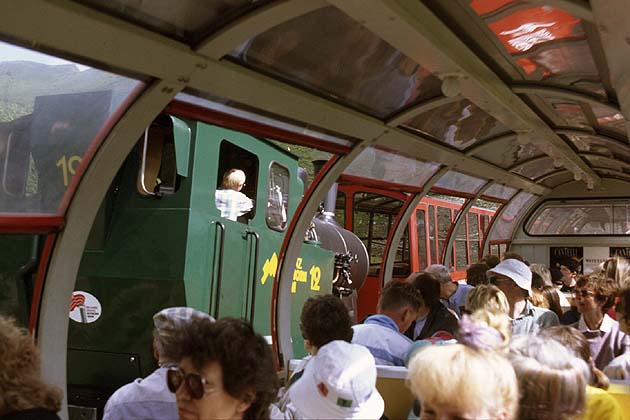 Eine neue Generation von Dampflokomotiven: Die 1992 gebaute, ölgefeuerte HG 2/3 12 wurde hier auf einer Leerfahrt auf der Planalp im Juli 1992 gesehen.
A new generation of steam engines: Built in 1992, the new, oil-fired HG 2/3 no. 12 was seen on Planalp during a test in July 1992.
Une nouvelle génération des locomotives à vapeur: Construite en 1992 et poussé du mazout, la locomotive HG 2/3 n° 12 était vue pendant un essai à Planalp en juillet 1992.



---
Diese Seite wurde zuletzt am 18. März 2007 geändert.
This page was updated on March 18, 2007.
Dernière mise à jour de cette page: le 18 mars 2007