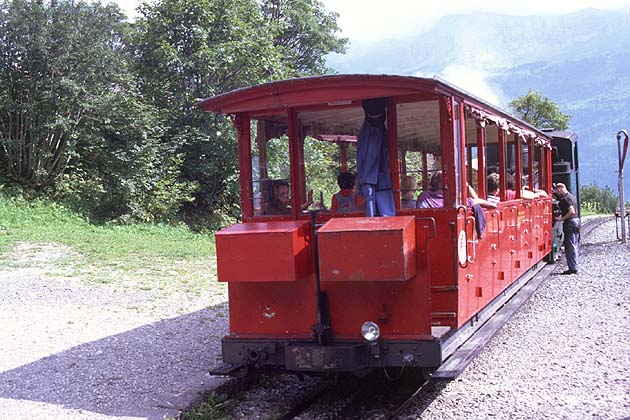 Die planmässigen Zugskreuzungen finden an der Mittelstation Planalp statt. Hier wartet im Juli 1992 ein Dampfzug auf seine Weiterfahrt.
The regular crossings of the trains take place at the Planalp intermediate station. On this picture a steam train is waiting to continue its journey in July 1992.
Les croisements réguliers ont lieu à la station de Planalp. Ici un train à vapeur est prêt pour continuer son voyage en juillet 1992.



---
Diese Seite wurde zuletzt am 18. März 2007 geändert.
This page was updated on March 18, 2007.
Dernière mise à jour de cette page: le 18 mars 2007