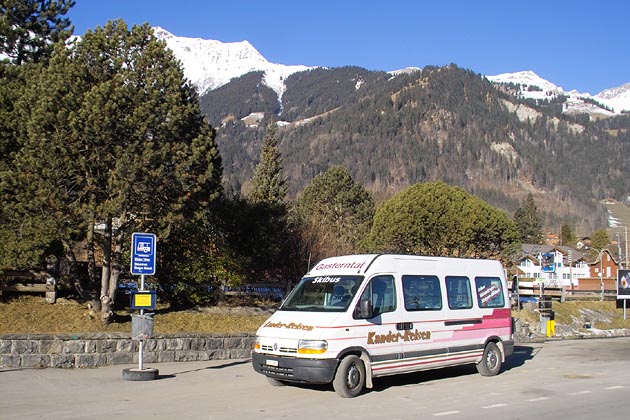 Der Skibus nach Elsigbach wartet am 12. Januar 2005 in Frutigen auf Fahrgäste. Im Sommer fährt dieses Fahrzeug von Kandersteg ins Gasterntal.
The ski bus is waiting for passengers to Elsigbach in front of the Frutigen railway station on January 12, 2005. In summer this vehicle circulates between Kandersteg and the Gastern valley.
L'autobus de ski pour Elsigbach attend les voyageurs à la place de la gare de Frutigen, le 12 janvier 2005. Pendant l'été cette voiture circule entre Kandersteg et la vallée de Gastern.