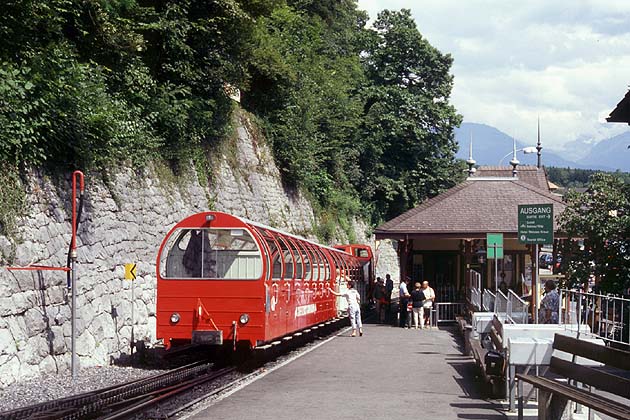 In der Talstation Brienz BRB steht am 6.8.1996 Zug 17 zum Einsteigen bereit.
At the Brienz BRB station train no. 17 is ready for mounting to the Rothorn on August 6, 1996.
À la gare de Brienz BRB le train n° 17 est prêt pour monter sur le Rothorn, le 6 août 1996.



---
Diese Seite wurde zuletzt am 18. März 2007 geändert.
This page was updated on March 18, 2007.
Dernière mise à jour de cette page: le 18 mars 2007