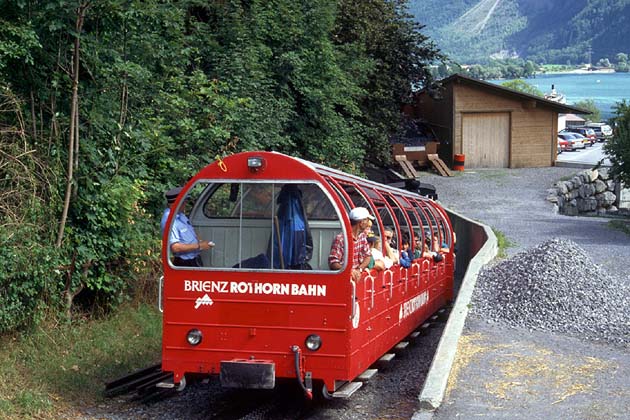 Zug 16 verlässt am 6. August 1996 Brienz auf der Fahrt zum Rothorn. Im Hintergrund ist der Brienzer See zu sehen.
Train no. 16 is leaving the Brienz station on its way to Rothorn Kulm on August 6, 1996. In the background you can see Lake Brienz.
Le train n° 16 part de la gare de Brienz pour monter au Rothorn Kulm le 6 août 1996. À l'arrière-plan on voit les eaux du Lac de Brienz.



---
Diese Seite wurde zuletzt am 18. März 2007 geändert.
This page was updated on March 18, 2007.
Dernière mise à jour de cette page: le 18 mars 2007