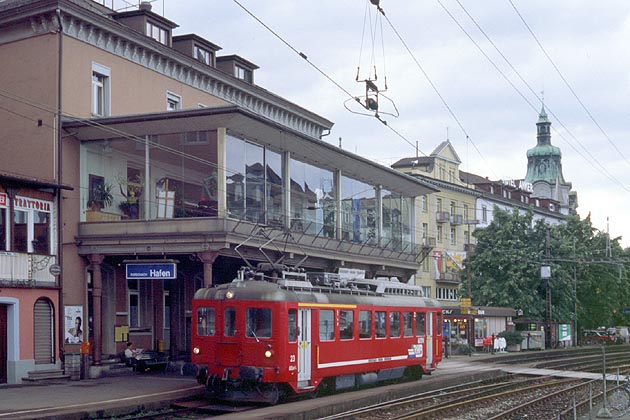 Zug 627 nach Heiden wartet am 14. September 1997 in Rorschach Hafen auf seine Abfahrtszeit.
Train no. 627 to Heiden is waiting for its departure at the Rorschach Hafen station on September 14, 1997.
Le train n° 627 à destination de Heiden attend le départ à la gare de Rorschach-Hafen le 14 septembre 1997.



---
Diese Seite wurde zuletzt am 16. Dezember 2007 geändert.
This page was updated on December 16, 2007.
Dernière mise à jour de cette page: le 16 décembre 2007