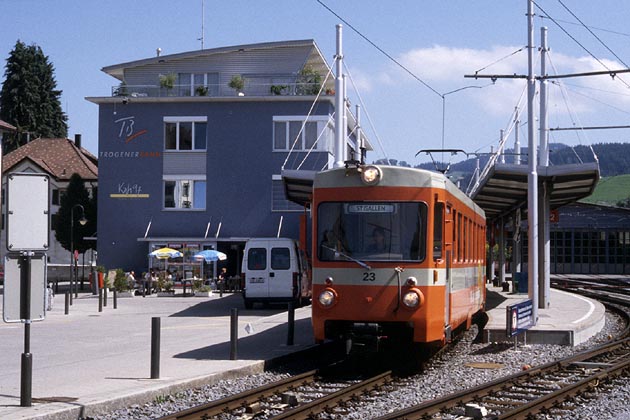 Der neue Bahnhof in Speicher, links ein Bus der Appenzeller Bahnen - 25. Juli 2003.
The new Speicher station building on July 25, 2003. On the left there is waiting a bus of the Appenzell Railways.
La nouvelle gare de Speicher avec un autobus des Chemins de fer appenzellois, le 25 juillet 2003.



---
Diese Seite wurde zuletzt am 16. Dezember 2007 geändert.
This page was updated on December 16, 2007.
Dernière mise à jour de cette page: le 16 décembre 2007